Enjoy a variety of distinct cooking classes at the new 500 square meter cooking school, including a private bodega. Culinary Master class from mastering the art of Iberian Ham Carving to the finesse of creating authentic basque pintxos to understand the science behind matchless wine pairing.
COOKING SCHOOL

Mimo San Sebastián welcomes you as a group of young people all with the same passion and fascination for authentic Basque Cuisine and its culinary heritage, with the desire to share this epicurean know-how with all food curious. Join us on a journey of culinary discovery with the new culinary and wine center of Mimo San Sebastian at the Hotel Maria Cristina.
GASTRONOMIC TOURS

These tours are designed to enjoy the Basque cuisine. You will join a small group of a maximum 10 guests, to maximise the quality of the experience. You will be accompanied by one guide, fluent in English and Spanish.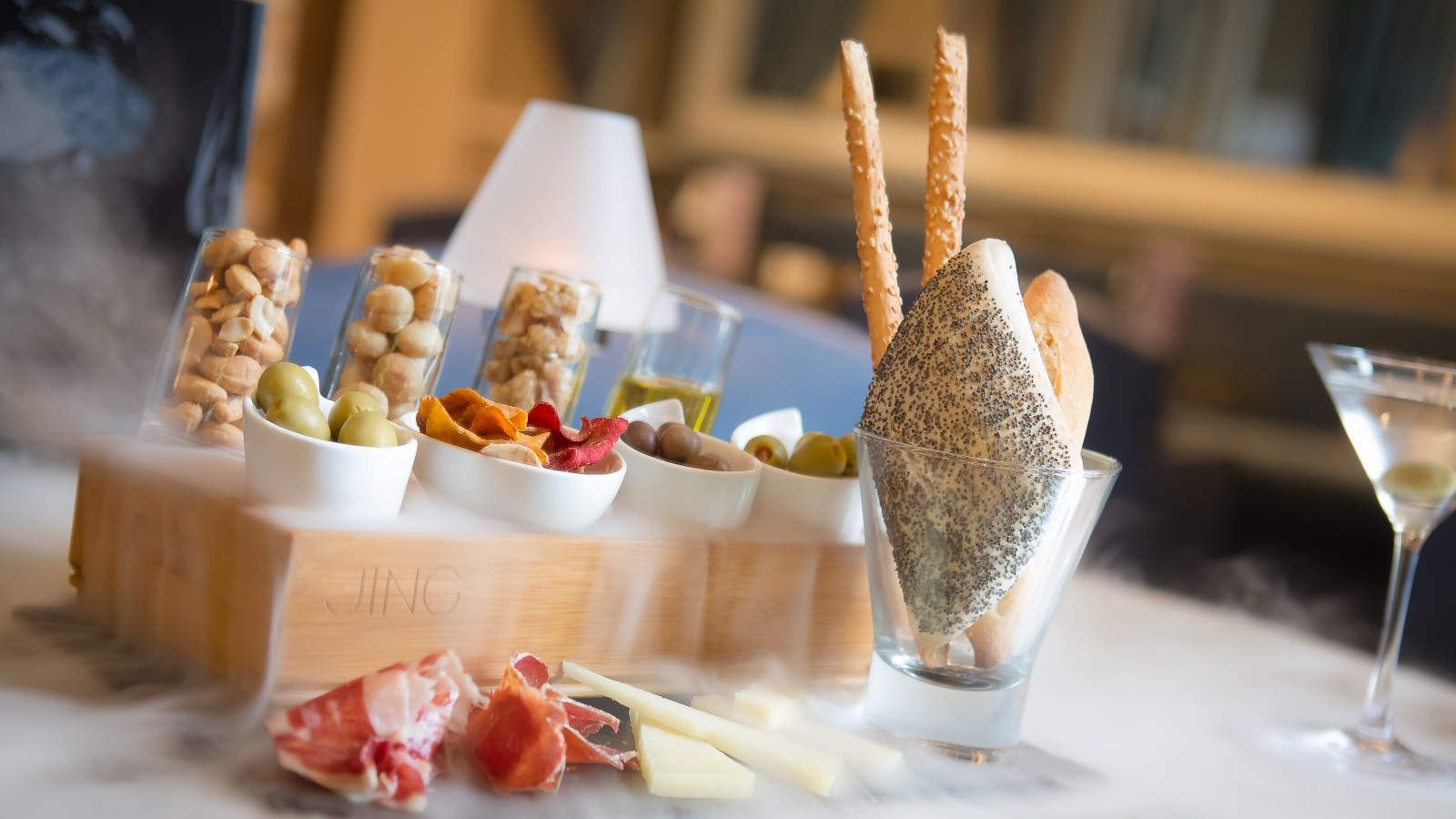 GOURMET SHOP

Delight yourself with exquisite delicatessen from Mimo San Ssebastian at the recently opened gourmet shop, within the hotel. Evocative scents of local produce, lush aromas and enlightening colors of exceptional Basque and Spanish products will spark your palate, for an unforgettable culinary experience.
Sample local delicacies of the Basque's renowned ingredients and take home a taste of the true Basque Country. Find unequalled gourmet gifts to give away timeless moments to your culinary curious friends or family.